Exhibitions · 2019
ART AWARD: PSYCHE, KUNST UND GESUNDHEIT [Psyche, Art and Health]
23 May – 19 July 2019 · Bochum/Germany
Award ceremony 6 June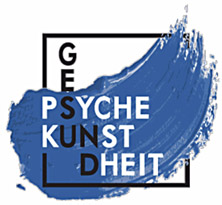 Vernissage: 23 May · 5 pm
FBZ Research Centre / Bochumer Fenster
Massenbergstr. 9–13 · 44787 Bochum · Germany
Participating and nominated artists:
Silke Albrecht, Lindy Annis, Boyun Choi, Julien Deiss, Chris Dietzel, Paula Doepfner, Gunilla Jähnichen, Klara Kayser, Flor Maria Reiners, Katja Tönnissen, Vivian, Caroline Weng, Dana Widawski
Further information on the art prize and the exhibition:
www.kli.psy.ruhr-uni-bochum.de
---
VI Art Festival "EYE NEVER SLEEP"
Festival: 30 June - 4 July · 2019
Exhibition/Dana Widawski: Stencil and glaze painting
30 June – 31 July 2019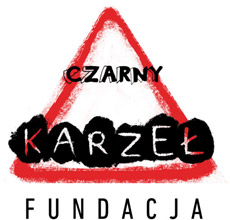 Opening exhibition: 30 June · 9 pm
at the New Palace in Ostromecko/ Bydgoszcz,  
Bydgoska 9 · 86-070 Ostromecko · Poland
I am very pleased to have been invited this year by my Polish fellow artists –antidepressants, cultural- and art activists– to an extremely exciting arts festival.
Under the motto "PLAY", the combination of visual arts, film, philosophy and music will once again be experienced this year. The interdisciplinary project combines the formula of film reviews, workshops, discussions, exhibitions, theatre performances and happenings.
Further information about the festival: 
www.czarnykarzel.pl
---
O19 | OSTRALE biennial 2019
12th International exhibition of contemporary arts
3 July – 1 September 2019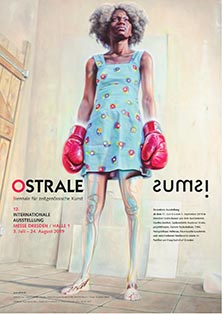 Opening: 3 July · 6 pm
Historische Tabakfabrik f6 Striesen · Schandauer Str. 66-68 · 01277 Dresden · Germany
Further information about the Biennale:
www.ostrale.de
---
---
---
 
DER SCHEIN DER DINGE [The semblance of things]
16 February – 30 March 2019
Opening: 15 February · 7 pm
Scotty Enterprises – project space for contemporary art and experimental media
Oranienstr. 46 · 10969 Berlin · Germany
Participating artists: Astrid Busch, Jesse Farber, Christa Fülbier, Kati Gausmann, Francisca Gomez, Rainer Gottemeier, Carola Grimm, Jan Klopfleisch, Pauline Kraneis, Ute Lindner, Anja Majer, Nikolai Marcinowski, Manfred Miersch, Katja Pudor, Christoph Rodde, Michaela Schwarz-Weismann, Zuzanna Skiba, Nicola Stäglich, Michael Strasser, Marc von der Hocht, Sybilla Weisweiler, Dana Widawski
Further information about the exhibition:
www.scottyenterprises.de/der-schein-der-dinge