Exhibitions 2021
Solo exhibition: Décoration de Luxe
Gallery Antonella Cattani | Contemporary Art - Italy/South Tyrol
December 2020–March 2021
Antonella Cattani | Contemporary Art, Rosengartenstrasse 1a, Bolzano/Italy
www.antonellacattaniart.com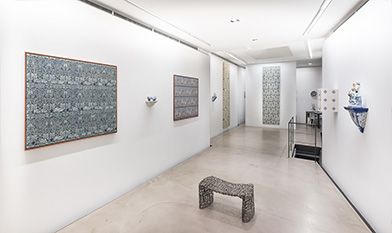 Dana Widawski presents in her exhibition Decorations de Luxe kitschy porcelain figures on finely glazed consoles, ornamental wall coverings, decorative ceramic plates and tiles on which she has burned her figurative fantasies.
Formally aesthetic, but also qualitatively handcrafted, her works really do look as if they had been stolen from an arts and crafts museum, but it would be too fleeting to leave it at that. Rather, she holds a mirror behind the decorations of humanity and does not hesitate to deal with stereotypes, to uncover absurdities and to play with contrasts. Her apparently decorative works of art are subtle and amusing in tone but also very provocative.
With her sculpture Figures de Dècoration No. 1, for example, the Berlin-based artist is taking part in the #Me-Too debate with "rococo" decorative figures auctioned on eBay, to which she applied speech bubbles in comic-strip style. The pair of sculptures are presented on a handmade ceramic console on which, painted in the old master style in underglaze, the hashtag icon is burned into a rocaille frame. Dissonances in the harmony of form and content are deliberately used to steer the debate into a quite different perspective. While in the Rococo period the Age of Enlightenment was germinating in back rooms of elite salons, Christian moral concepts were discussed and questioned, at the beginning of the digital age grievances are publicly denounced in the form of hashtag tweets in social networks.
In a similar way, Widawski's wallpaper pictures parallel the Arts & Crafts movement of industrialization with today's zeitgeist and events. On some of these stencil paintings on canvas, she reconstructed William Morris' ornaments and commented on his vision of a more livable society inscribed in the ornament in the form of a picture puzzle.
With her profound knowledge of the aesthetics and symbolic language of past cultural epochs, the freedoms she allows herself with her "artisan reconstructions" are anything but arbitrary. It is worth taking a deep look behind the scenes of what seems to be merely decorative decorations.
---
January 22 at 20:00  o'clock, video release
Right in January, the Beethoven Year goes into overtime with ELISE SHUT UP!
In collaboration with the composer and pianist Andreas F. Staffel and me, an interdisciplinary video project has been created, which we want to present and stream to you for the first time and live from the music studio Ohrpheo. Following our video release, journalist Ernst Ludwig von Aster (Deutschlandradio) will lead a roundtable discussion with those involved in the project.
A pianist and hands on six music boxes fight a duel for and with Beethoven's - to the point of weariness copied - melody 'For Elise'. The mechanics of the music boxes are placed in consoles, each of which bears anonymised busts of other famous composers, though only Beethoven himself can be heard in the ensemble. In 6 variations, his commercially exploited bagatelle is lovingly caressed, twisted, sliced, then at last buried, through both analogue and digital means. The video project 'Elise, shut up!' is a dialogue between Dana Widawski's sound sculptures and Andreas F. Staffel's music, something to be naturally seen as well as heard.
Further information at: www.andreas-staffel.de #Beethoven2020 or on this page
---
Group exhibition: Terra Nova
Galerie Art Mûr - Montréal, Québec/Kanada
February 9 – April 24, 2021
Galerie Art Mûr, 5826 St-Hubert, Montréal, Québec/Kanada
www.artmur.com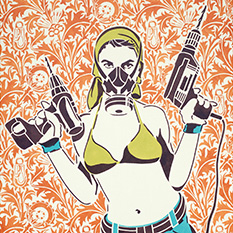 At the beginning of the year 2021, the ART MÛR Gallery takes a look at the present and the future with the group exhibition Terra Nova, with which it also starts its 25th anniversary year. It is a great honor for me to be able to comment on the theme of the exhibition with some of my works.
---
Further exhibitions are being planned and will be updated promptly
February 26, 2021
Group exhibition: Armin Sandig Prize 2020 
Kunstverein Hof e.V., Freiheitshalle Hof, Kulmbacher Str. 4, Hof (Bavaria/Franconia).
Surprisingly, I was nominated among 33 artists out of 650 applications for the Armin Sandig Prize 2020 with three of my tile tableaus. The exhibition associated with the award ceremony will open in February in the Freiheitshalle Hof.
A catalog will be published to accompany the exhibition.
 
Period March-May 2021
Group exhibition: MÖBELhAUSKunst at Kunsthaus sans titre, Französische Str. 18 in Potsdam.
An exhibition curated by Claudia Busching and Pomona Zipser in collaboration with Mikos Meininger and Werner Ruhnke. With 33 artists, a rather "low-priced" furniture store is imitated ironically, lustfully and with humor.
Under headings such as bedroom or bed department, kitchen, household and tableware, lamps, textiles and carpets, artworks are shown that are on the intersection between art and use. The arrangement of the works resembles the presentation in a furniture store, not in a museum or gallery.
The exhibition is accompanied by a catalog
---
---
---
PAST EXHIBITIONS 2019
---
ART MÛR – Montreal/Berlin
Duo exhibition with ceramic works by 
DANA WIDAWSKI – Figures de Décoration  and 
GREG PAYCE – Transfiguration
Exhibition: September 12 – October 19, 2019
Location: ART MÛR – Hessische Str. 9, 10115 Berlin/Germany
Opening hours: Wed–Sat · 10am–18pm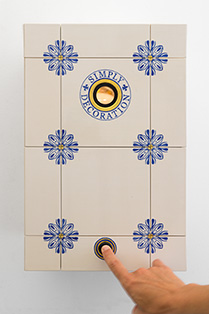 Dana Widawski presents in her exhibition Figures de Décoration kitschy porcelain figures on finely glazed consoles, hand-painted ceramic plates and wall tiles on which she burned her figurative fantasies. There is a kind of irony in the title of the exhibition. Her apparently decorative ceramics, painted in traditional glaze technique, are subtle and amusing in tone but also very provocating. The artist does not hesitate to deal with stereotypes and to play with contrasts. She poses questions that reveal conflicts between common gender roles. Dana Widawski presents herself candidly on tile tableaux in the bathroom in search of her identity, or depicts psychological and interpersonal abysses. In her newest works, in particular, she deals with current political issues in a disturbingly subversive way. It is worth taking a deep look behind the scenes of what seems to be merely decorative decorations.
Greg Payce's ceramics stem from his obsession with ceramics form and decoration and pottery's primal relationship to human form. Payce began using the pro les of his vases (placed in rows beside each other) to produce illusory images in the negative spaces between them. He began with ideas from historical sources (such as Italian albarelli, pre -revolutionary Sêvres garnitures, and Meissen figurines). His ceramics evolved into larger-scale and more complex works in terms of pro le and image. Serial and narrative ideas began animating forms and images. These ideas led to further works using other media to produce lenticular images, video, and large-scale turned -metal remediations of his ceramics.
Further information about the exhibitions:
www.artmur.com
---
POSITIONS – Berlin Art Fair 
Art Mûr Montreal/Berlin
September 12–15, 2019
Flughafen Tempelhof – Hangar 4, Columbiadamm 10, 10965 Berlin/Germany
---
O19 | OSTRALE · art biennial 2019
12th International exhibition of contemporary arts
3 July – 1 September 2019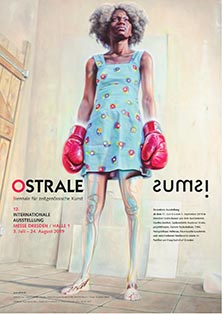 Opening: 3 July · 6 pm
Historische Tabakfabrik f6 Striesen · Schandauer Str. 66-68 · 01277 Dresden · Germany
Further information about the Biennale:
www.ostrale.de
---
VI Art Festival "EYE NEVER SLEEP"
Festival: 30 June – 4 July 2019
Exhibition Dana Widawski: Stencil and glaze painting
30 June – 31 July 2019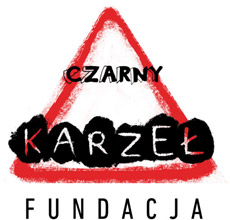 Opening exhibition: 30 June · 9 pm
at the New Palace in Ostromecko/ Bydgoszcz,  
Bydgoska 9 · 86-070 Ostromecko · Poland
I am very pleased to have been invited this year by my Polish fellow artists –antidepressants, cultural- and art activists– to an extremely exciting arts festival.
Under the motto "PLAY", the combination of visual arts, film, philosophy and music will once again be experienced this year. The interdisciplinary project combines the formula of film reviews, workshops, discussions, exhibitions, theatre performances and happenings.
Further information about the festival: 
www.czarnykarzel.pl
---
ART AWARD: PSYCHE, KUNST UND GESUNDHEIT [Psyche, Art and Health]
23 May – 19 July 2019 · Bochum/Germany
Award ceremony 6 June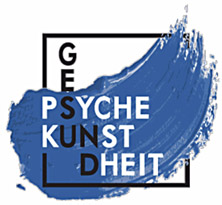 Vernissage: 23 May · 5 pm
FBZ Research Centre / Bochumer Fenster
Massenbergstr. 9–13 · 44787 Bochum · Germany
Participating and nominated artists:
Silke Albrecht, Lindy Annis, Boyun Choi, Julien Deiss, Chris Dietzel, Paula Doepfner, Gunilla Jähnichen, Klara Kayser, Flor Maria Reiners, Katja Tönnissen, Vivian, Caroline Weng, Dana Widawski
Further information on the art prize and the exhibition:
www.kli.psy.ruhr-uni-bochum.de
---
 
DER SCHEIN DER DINGE [The semblance of things]
16 February – 30 March 2019
Opening: 15 February · 7 pm
SCOTTY ENTERPRISES – project space for contemporary art and experimental media
Oranienstr. 46 · 10969 Berlin · Germany
Participating artists: Astrid Busch, Jesse Farber, Christa Fülbier, Kati Gausmann, Francisca Gomez, Rainer Gottemeier, Carola Grimm, Jan Klopfleisch, Pauline Kraneis, Ute Lindner, Anja Majer, Nikolai Marcinowski, Manfred Miersch, Katja Pudor, Christoph Rodde, Michaela Schwarz-Weismann, Zuzanna Skiba, Nicola Stäglich, Michael Strasser, Marc von der Hocht, Sybilla Weisweiler, Dana Widawski
Further information about the exhibition:
www.scottyenterprises.de/der-schein-der-dinge